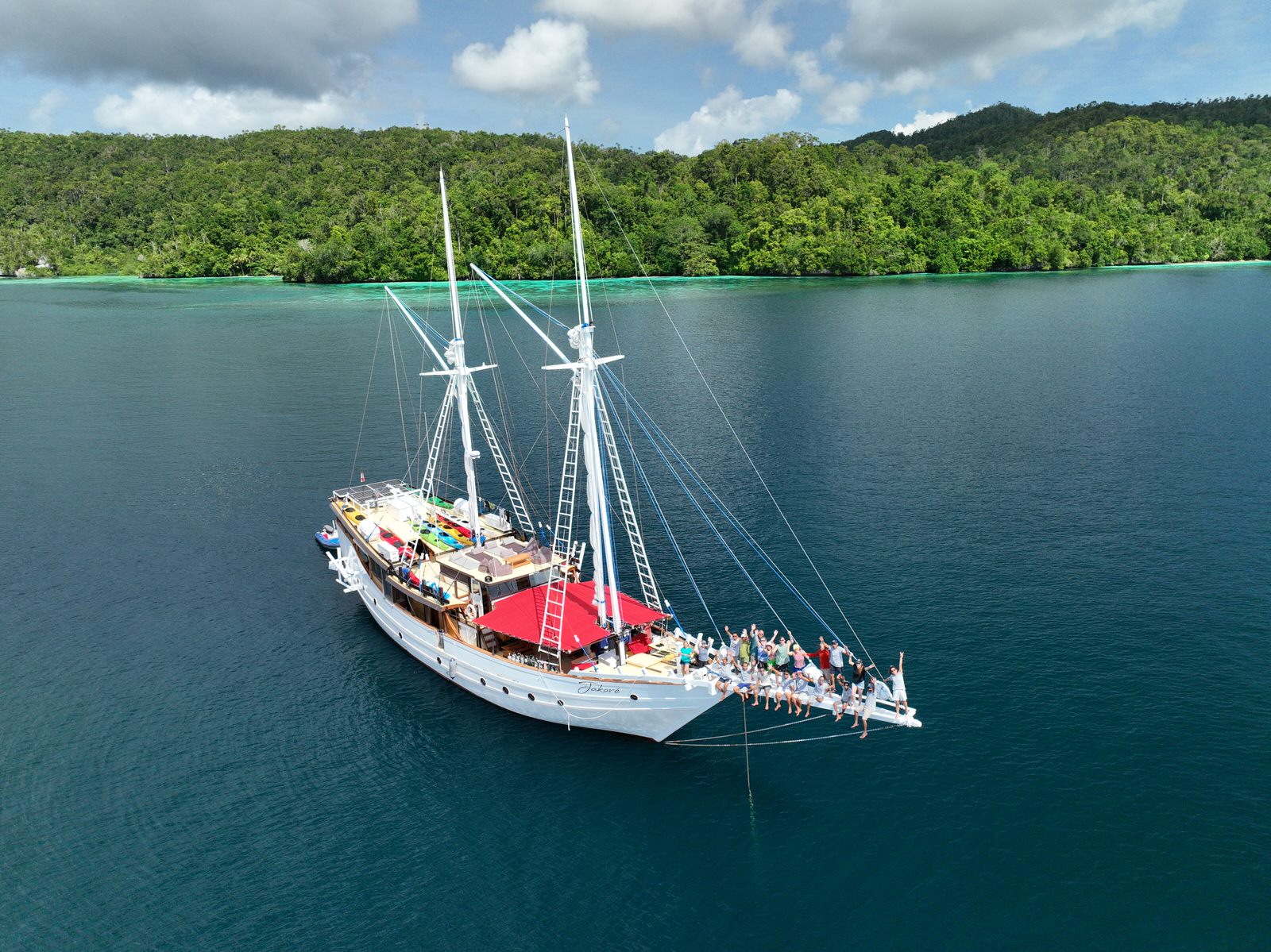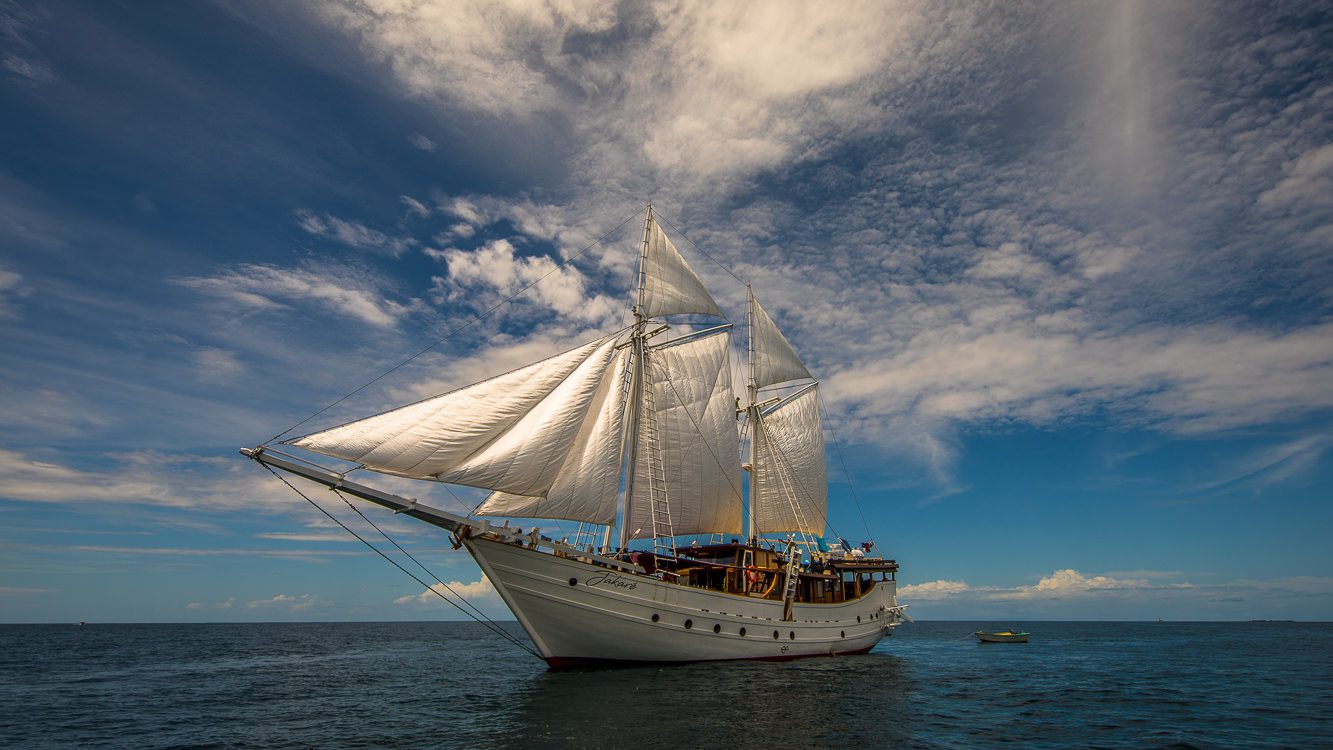 OUR BOAT
The Boat
The cruise boat offers high-end services (all cabins are equipped with air conditioning and a private bathroom) and has many spacious common areas, which makes it a very friendly boat and perfectly suited for small groups or families with children.
The Jakaré has a large Solarium (upper deck), a rest area (rear deck), a dedicated diving area (front deck), a Yoga area, a dining room, a relaxation area with comfortable bean bags (ideal for reading time) and even a private deck at the back conveniently facilitating bathing directly from the boat.
The common area on the main deck aft comprises a large shaded and naturally ventilated dining area with a lounge. With its 360° vue on the surroundings, it is the ideal location for quiet moment / naps between activities.
DIVING CRUISE
IN INDONESIA
The Jakaré operates as a fully-fledged dive center, with equipment and expert staff, offering you  an exclusive experience. Our entire team, led by our Dive Instructor, will be at your service to ensure you can enjoy the most beautiful diving spots of Indonesia in complete safety. The concept of the Jakaré is to provide our guests with maximum freedom. Therefore, the dives can be organized and tailored to your level and desires. Our dive cruises typically include three dives per day, sometimes including night dives, which are organized based on guest preferences and available opportunities. We particularly favor early morning dives, even before breakfast. Of course, the schedules may vary depending on tides and weather conditions.
EXPERIENCES
KAYAKING
Step aboard the Jakare, an adventure haven where kayaks and stand-up paddleboards (SUPs) await your exploration. Embark on a self-guided odyssey, gliding across tranquil turquoise waters, surrounded by the mesmerizing fusion of aquatic vistas and shoreline charm.
This experience is more than visual delight; it's a physical immersion that enhances your journey holistically. Engage your body and senses as you paddle, forging a harmonious connection with the environment. The rhythmic dance of your movements becomes a meditation in motion, enriching your experience on a profound level.
Beyond aesthetics, this journey offers an opportunity for rejuvenation and introspection. Welcome to the Jakare, where the allure of nature and active engagement combine to create an unforgettable escapade. Explore our fleet of kayaks and SUPs, and revel in an expedition that will resonate long after it concludes, inviting others to embrace this transformative adventure.
WHAT MATTER TO US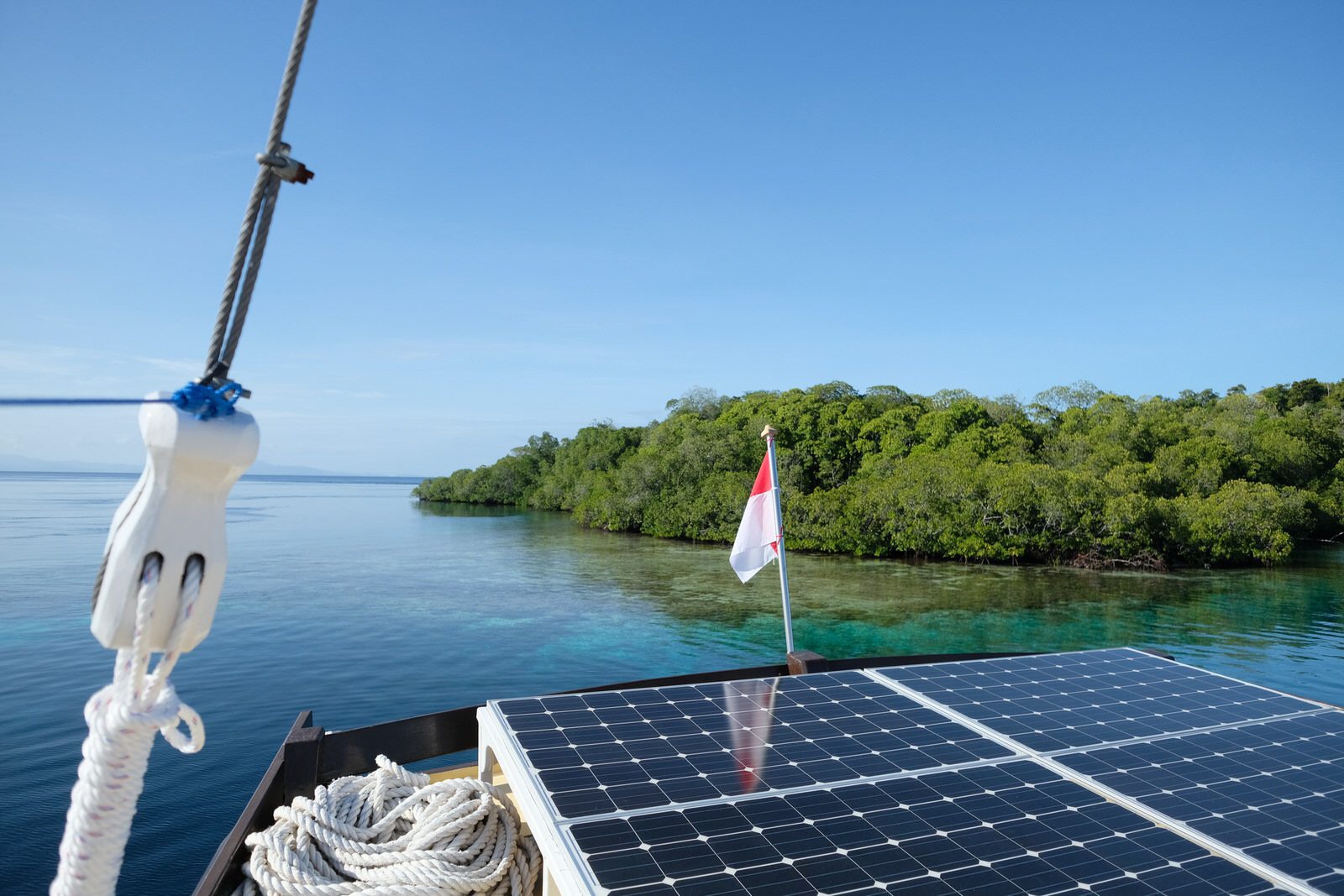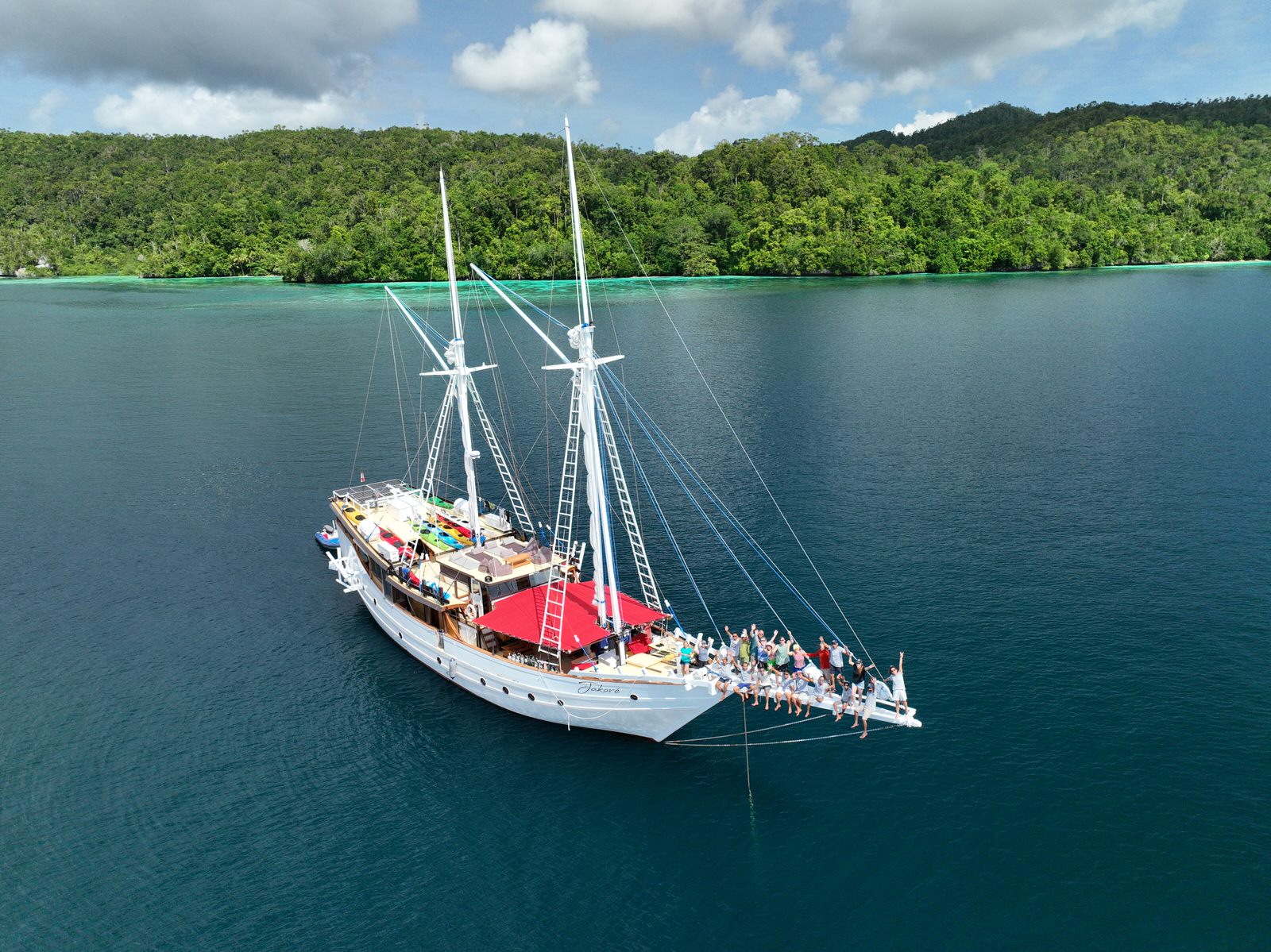 Thank you for having as living on board, These past five days has been an unforgettable experience for all of us.
We enjoyed all the time we spent on the boat and under the sea.
Our sincere appreciation to all the staff:
Adi, Aldus, Dadang, Dedi, Jack, Sam, Satria, , Teddi, Thalib, Yayat and Francois for the warns hospitality
We hope to see you all soon!
Thank you, for makin our dream come true
Jakare  is beautiful, for the ship, But mostly for the people
You guys are adventusers, showing us that fairy tailes are true.
Lots of love
Makasih, the boat where your dream become  reality!
Terima Makasih from the bottom of our heart to all the Jakare family.
This is not a goodbye, this is a thank you!
Thank you for Sixth day amazing trip, thank you for everything.
We hope our memories of the ocean and this trip will linger on, long after our footprint one the sand are gone. God bless you Jakaré.
Mais quel TRiP!! Merci encone Audrey, deddy, Jack, Sam et les autres!
st aya, serest, Satria, Ady, salit and badang
Cette croisière restera à jamais graver dans nos mémoires. Merci Audrey pour ta disponibilité, ton dynamisme et la joie de vivre
THANK YOU FOR YOUR JOY.
For your constant smile, thank you for sharing your stories. Thank you for keeping me safe.
Thank you for dancing with me in absolute paradise.
Thank you for the amazing food and taking me to the best diving spots
Thank you for sharing one of the best  week of my life . Love you all
Dear All Jakare's team…
That o for all the god times and memories!
It's such a great diving  trip in Togan.
I really ejoyed the food, all the friendly crew, the expirenced dive master for handling all of us
Hope to sail with you again soon …
Stay healthy & happy
After 3 years, I had this chance to come back to that amazing dive paradise and I feel so happy to be onboard of Jakare.
Thank you very much to the whole crew for that unforgettable experience, for the kindness and  professionalism
I will come back again
FOR ANY QUESTION OR RESERVATION
REQUESTS, PLEASE CONTACT US !
LOOKING FOR MORE PRIVACY ?
Experience the captivating allure of Komodo, aboard our other boat
the Jinggo Janggo Phinisi, an ideal choice for family cruises and honeymoon getaways or friends gateways
With ample deck space for relaxation and engaging activities, the Jinggo Janggo provides the perfect setting for memorable journeys.
Inside, find two cozy cabins with a shared bathroom, ensuring comfort throughout your voyage..